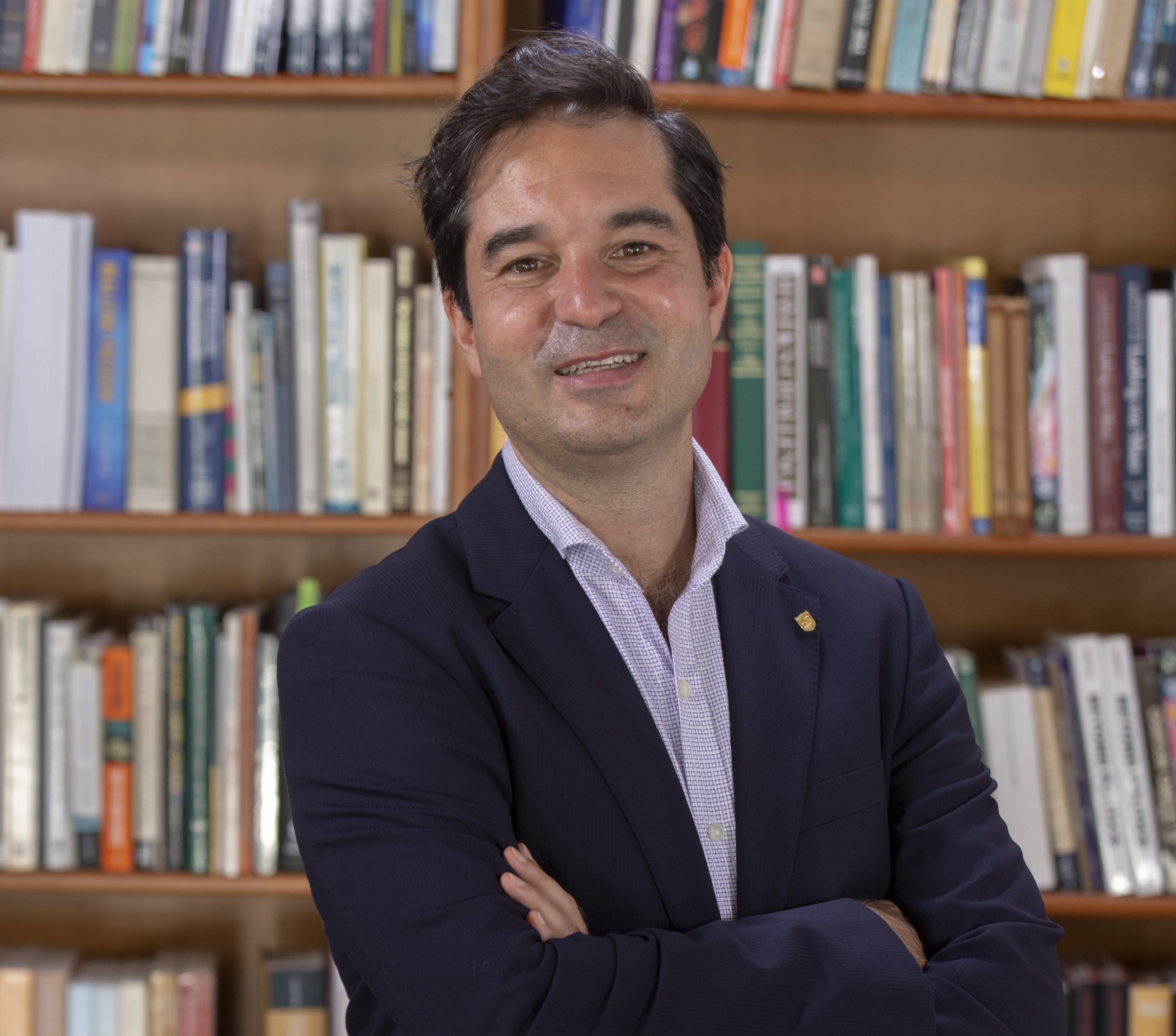 Gabriel Calzada is the president of the Francisco Marroquín University (UFM), founded in 1971 in Guatemala with the mission of teaching and disseminating the ethical, legal, and economic principles of a society of free and responsible people.
Until the beginning of this year, he was president of APEE (Association of Private Enterprise Education, USA). He is vice president of the Mont Pelerin Society (USA) and member of the board of directors of the Rising Tide Foundation (Switzerland). In his native Spain, he was the founding president of the Juan de Mariana Institute, a research center that obtained international recognition for its innovative studies, twice winning the Atlas Network "Templeton Freedom Award".
In 2009, Gabriel conducted a study on the negative impact of subsidies for renewable energy by the Spanish government, which drew worldwide attention. In Spain, after a lengthy national debate sparked by the study, the government halted and reversed the subsidies they had launched in 1996. In the United States, the mainstream media gave wide coverage to his arguments and conclusions. That public debate, together with several interventions and testimonies from him before the United States Congress, contributed to burying the initiative of President Obama to copy the Spanish regulation.
Gabriel has a doctorate in Economics from the Rey Juan Carlos University of Spain. He has published nearly a thousand articles in international media and specialized magazines. He has been an associate professor of economics at the same university, a visiting professor at the Geneva Center for Security Policies, a professor at the Francisco Marroquín University, and an academic at the Ludwig von Mises Institute. He is a specialist in energy and environmental economics, Austrian business cycle theory, defense economics, and urban planning. Another of his fields of research is the origin of liberal ideas in late Spanish scholasticism.
He is passionate about cinema and teaches cinematographic language at the UFM School of Film and Visual Arts. He enjoys his weekends exploring nature and the villages of Guatemala's interior together with his wife Karen, their three daughters, and their two dogs.