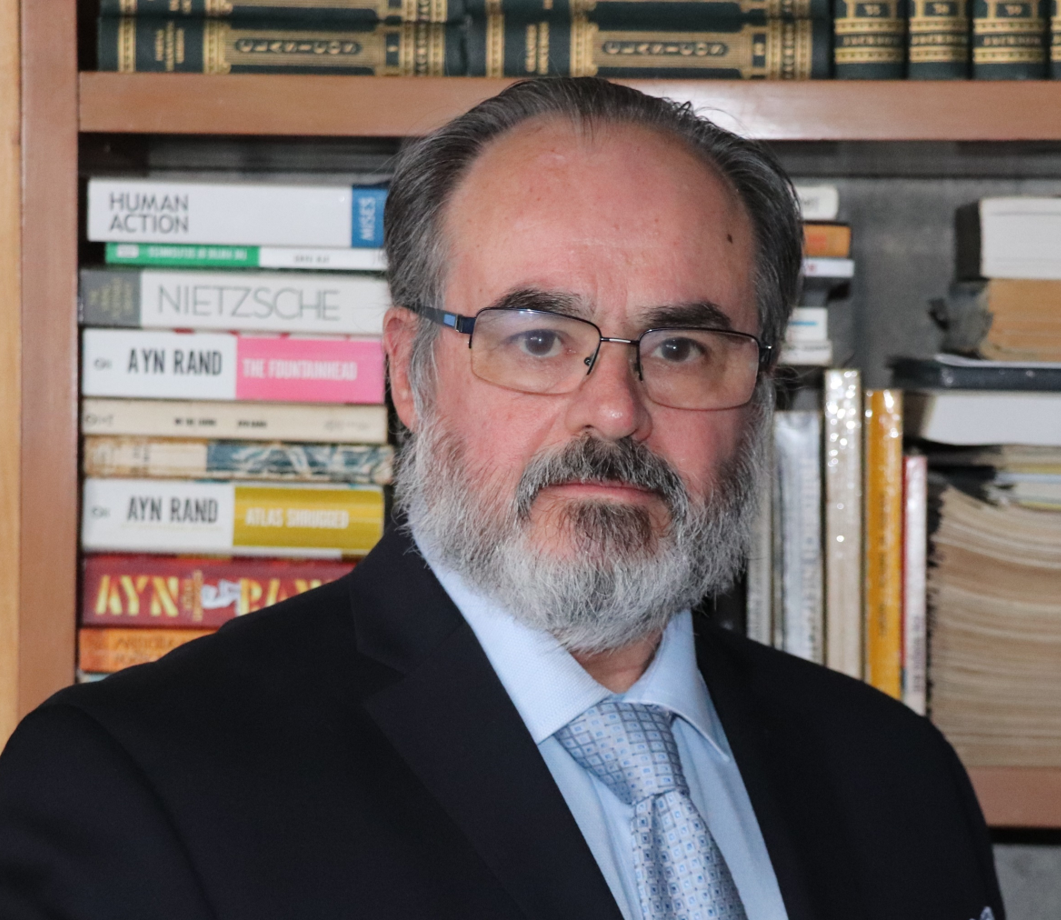 Warren Orbaugh holds a Master's Degree in Theory and History of Architecture from the University of Virginia (1987), as well as a Bachelor's Degree in Architecture from Rafael Landivar University (1982), a Diploma in Economics from the Foundation for Economic Education (2000) and painting studies with the painter Manolo Gallardo (1970 – 1980).
In previous years, he has been Director of the Henry Hazlitt Center and Academic Director of the UFM School of Architecture and President and Major Designer of the architecture firm Warren Orbaugh & Collaborators.
He has multiple publications, among which stand out in recent years The Literary Method of Ayn Rand, Guatemala, 2020; The Return of the Superman, Guatemala, 2017; and Objectivism: La Filosofía Benevolente, Guatemala, 2015.